What We Believe
Kelly Thompson Family Law strives to establish strong, positive relationships with our clients to ensure that each client feels supported, respected and valued throughout our representation. We offer strong legal counsel while giving realistic expectations of possible outcomes. We are honest and direct with our clients to ensure they understand the legal process while striving to provide the best representation with the least cost. Clients are kept fully informed about their case and will find us to be accessible, attentive and passionate. Our goal is to empower clients to make informed decisions, within their financial means, for themselves and their families.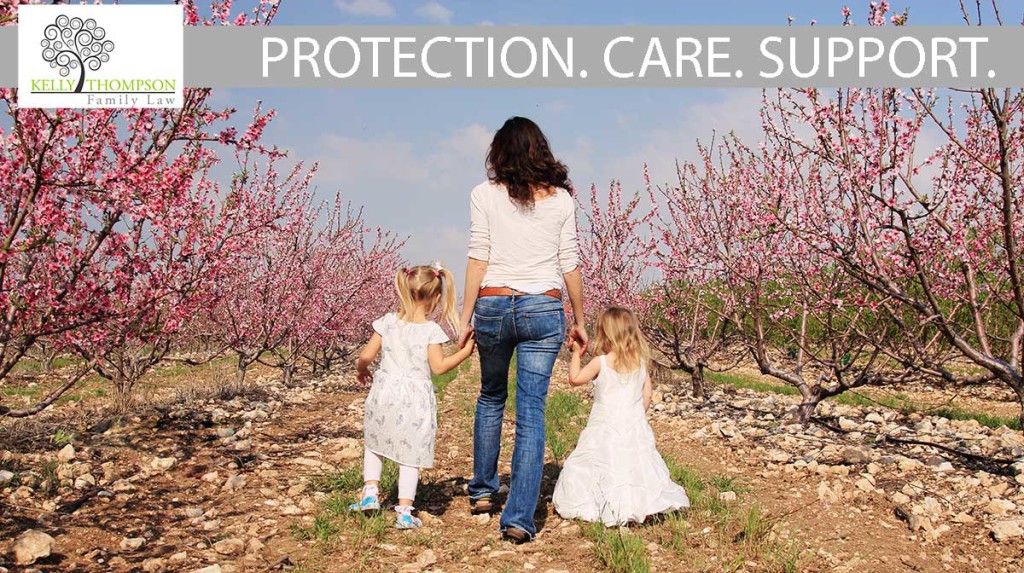 Schedule Your Consultation Now
During Your Initial Consultation You Will:
Discuss your unique situation and talk about the history of your case with an attorney
Discuss your legal options
Discuss the costs involved with each option
Become informed of your legal rights with regard to your situation
Learn of outside resources, groups and activities that might assist your case as well as your mental & physical health during this tough time
Absolute Divorce
Many people are aware that North Carolina requires a one year separation period before parties are able to file for divorce. People may not be aware of potential consequences and issues that may arise when that absolute divorce is granted, however. Kelly can advise you about potential pitfalls to ensure your interests are protected.
Custody
As a parent, Kelly understands that your greatest concern is most likely the welfare of your children. Kelly will work hard to help you achieve a workable solution that both you and your children can live with.
Child Support
While North Carolina has established child support guidelines, complicated issues regarding income and expenses may still arise. Kelly can assist you in navigating the ever changing issues related to child support.
Equitable Distribution
Much is acquired during a marriage and coming to terms on how to split it up can be difficult. Let Kelly assist you in assessing your case and seeking a workable solution.
Alimony and Post Separation Support
In certain situations North Carolina provides for spousal support. Kelly will work with you to explore your options and safe guard your future.
Mediation
Sometimes the best way for two parties to resolve a disagreement is with the help of a neutral third party. Whether you are represented by an attorney or are looking for solutions without the aid of an attorney, Kelly can assist you and your spouse in reaching a mutual agreement that can avoid the need to go to court and allow the two of you to retain control of your own lives without abrogating decision making authority to a judge who does not really know you or your family.